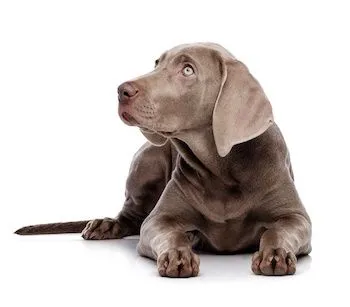 Johnstown Veterinary Associates is proud to serve the Greater Johnstown community and its surrounding areas for everything pet-related. Our veterinary practice is run by our Medical Director, Dr. Fayez Assad, who is an experienced companion animal veterinarian.
Our team is committed to educating our clients on how to keep your pets healthy year round, with excellent preventative care and diagnostics. Johnstown Veterinary Associates stays on top of the latest advances in veterinary technology and above all, remembers that all animals and pets need to be treated with loving care in every check-up, procedure, or surgery.

Johnstown Veterinary Associates is a full-service animal practice and welcomes both emergency treatment cases as well as pet patients in need of routine medical, surgical, and dental care. Our doctors have years of experience treating serious conditions and offering regular pet wellness care. Beyond first-rate pet care, we make our clinic comfortable, pet-friendly, and calm, so your pet can relax in the waiting room and look forward to meeting our veterinarians.
We are happy to offer a number of resources that enable you to learn about how to take better care of your pets. Please feel free to browse our site, particularly the informational articles. The best veterinary care for animals is ongoing nutrition and problem prevention, so becoming knowledgeable about preventative pet care is essential to the ongoing success of your animal's health. If you have any questions, call (814) 536-5105 or email us and we'll promptly get back to you. Our Johnstown veterinary office is very easy to get to -- just check out the map below! We also welcome you to subscribe to our newsletter, which is created especially for Johnstown pet owners.
At Johnstown Veterinary Associates, we treat your pets like the valued family members they are.
Johnstown Veterinary Associates
Serving Ebensburg, Somerset, Northern Cambria, PA and Surrounding Areas
AAHA-Accredited Hospitals: Champions for Excellent Care
Did you know that accreditation for animal hospitals is voluntary? Surprising, isn't it? Nearly 60 percent of pet owners believe that their pet's veterinary hospital is accredited when it is not. In actuality, only 12-15% of animal hospitals have gone through the accreditation evaluation process by the American Animal Hospital Association (AAHA). We are proud to call ourselves an AAHA-accredited hospital.
In the United States, all human hospitals that serve people with Medicare must be accredited through an accrediting body; they undergo regular reviews and quality checks to ensure they meet standards of quality for every aspect of medical care. However, not all animal hospitals choose to pursue the AAHA-accreditation process since it is not required by law. When it comes to pet health care, accreditation is voluntary. The accreditation process is rigorous and time-consuming, and not every veterinary hospital wants to go through the lengthy process.
Accreditation by AAHA means that an animal hospital has been evaluated on approximately 900 standards of veterinary excellence. To maintain their accreditation, hospitals undergo a rigorous review by veterinary experts every three years. State and provincial regulations can vary widely; in fact, some states don't routinely inspect hospitals, only going in for an inspection when a complaint is filed by a pet owner. AAHA accreditation is considered the standard for veterinary excellence, and does not vary between states or provinces (AAHA accredits hospitals in both the U.S. and Canada).
We are an AAHA-accredited veterinary hospital. That means we hold ourselves to a higher standard. Pets are our passion. And keeping them healthy is our #1 priority. Here, we strive to deliver excellent care for pets. Because your pets deserve nothing less.
Learn more about AAHA accreditation and why our accreditation is important to you and your pet. Visit aaha.org/petowner.
Johnstown Veterinary Associates (JVA) has been a pillar of the community for more than 90 years. Our years of success are testament to our continuing commitment to excellence. JVA has been in existence since 1920. During that time, it was a large animal practice caring mostly for horses. During the 1960s, due to the high demand for small animal service in the Johnstown area, the large animal care was phased out and was replaced by small animal medicine. Our founding commitment was and continues to be to provide the best medicine and surgery possible for our patients.
Our mission is to treat ALL pets as if they are our own by providing them with the highest quality medicine and surgery. We pledge to provide exceptional veterinary service to the Johnstown area and its surrounding communities. Johnstown Veterinary Associates promises that our exceptional staff of veterinarians, trained technicians, support staff and office staff will provide outstanding care for your pet. The entire JVA team works together to understand you and meet your expectations and your pet's needs.